Perfect Fathers Day Gift for pops "The Dad Card"
Father Day is quickly approaching, and we all know you have not even thought about a gift to share with him. Well as a father I can tell ya this is what your dad really wants this year and not another BBQ Cookset or a tie.
Set a reminder and set your alarm for Friday, June 18 at 9;00am PT.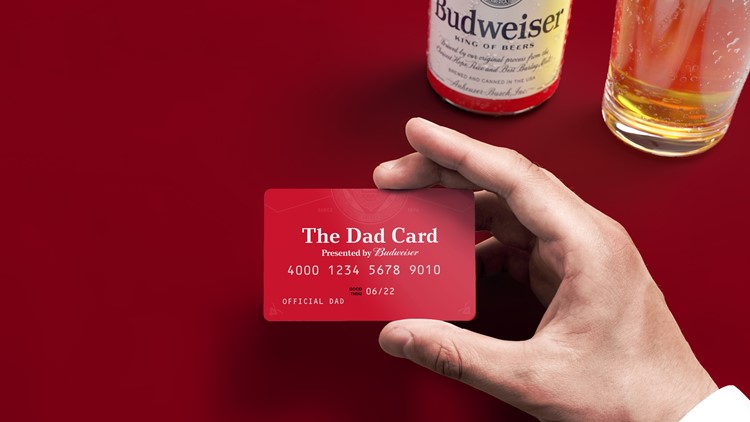 Photo Credit: Budweiser/Allison PR
The best news of all? The "Dad Card" only costs $5. However, only a limited number will be available, and Budweiser assures they'll sell out fast.
The "Dad Card" will be available Friday, June 18 at noon ET at us.Budweiser.com/DadCard, which is when this link will be accessible.
And if you still don't know, Father's Day this year is Sunday, June 20.
More about:
---