Watch: Episode 4 of 'Too Much Access' With the Vanderbilt Commodores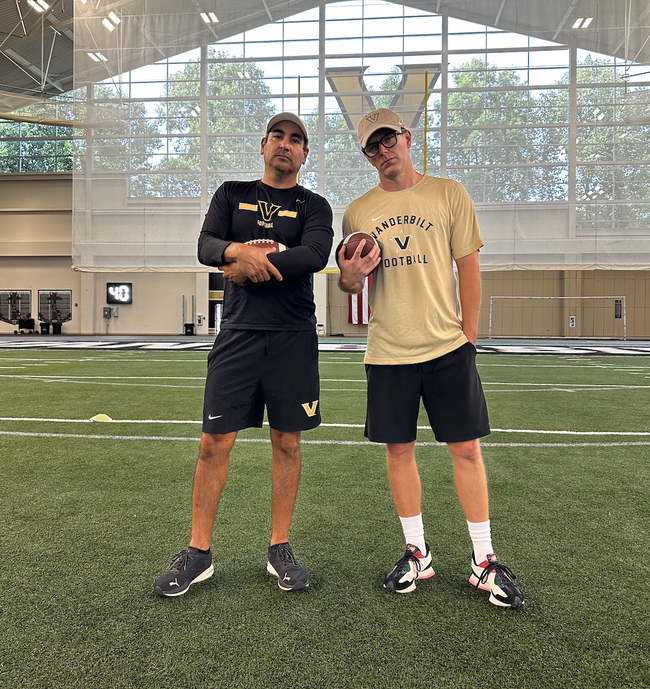 Bobby and Eddie went to Vanderbilt University as part of the new series Too Much Access and sat down with head coach Clark Lea, QB AJ Swann and more ahead of their 2023 football season.
The guys talk to coach Lea about building off the success of a strong finish last year where they beat Kentucky and Florida in back-to-back weeks, and the fans even stormed the field for their win vs Kentucky. Coach Lea talked about building and raising expectations for the program each year and the Commodores are off to a 2-1 start this season.  
Bobby and Eddie also sat down with QB AJ Swann to ask how far he can throw a football, and the QB even went through some route concepts with Bobby. The guys also talked with LB/Safety CJ Taylor and P Matt Hayball. CJ talked about his best high school game where he had 5 TD's, while Matt, who is from Australia, explained some of the differences between Aussie football and American football before giving Bobby punting lessons.  
The guys also played a few games on the field, including "put it in the hole," kicked some field goals and a competition to see who could punt the ball the furthest.  
 To watch the first 3 episodes of Too Much Access, click here and you'll find the episodes that featured the Carolina Panthers, South Carolina Gamecocks and the UCF Knights.  
---